Everyone should have at least one of these wide topped sawhorses in fact many times only one is needed when working with short lengths. Besides being a mini workbench you can stand on it and best of all sit on it while contemplating your next move.
The top could even be extended to a 2X8 instead of the 2X6, just use a 2X4 for the 26" long support piece and add an inch to the length of the two end braces.
Parts List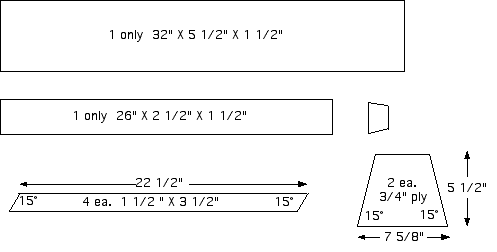 Trim both edges of the 26" long support piece to 15° angles, then fasten it to bottom of top with glue and wood screws.
Fasten legs to support even with the end using glue and screws , then fasten brace to legs.